Regional, National & International Conferences
As a JCI member, you have the opportunity to attend several JCI conferences throughout the year. The two biggest are the Asia Pacific Conference and World Congress. JCI Elite sends a large delegation to both.
If you go along, you will:
see the big picture of JCI and learn how it works
bond with the people you're travelling with
expand your network as you meet many international JCI members
make friends with open-minded, supportive people who will encourage you to reach your goals
have an enormous amount of fun.
Conferences offer high-quality training, lectures and keynote speeches (often on topics such as leadership, management and entrepreneurship).
They also lay on social events. During big conferences, different JCI countries host the evening parties. You could find yourself tasting sushi at the Japanese night, experience korea culture at Korea Night party and slaking your thirst with sangria at the Catalonian evening.
JCI members find that conferences are a fantastic investment. You'll come back feeling energized, inspired, and with a bulging contacts book.
Here's a promise: once you've been to one, you'll want to go again.
The JCI Conferences and Events
JCI Malaysia Area Peninsular North Convention (APNC)

JCI Malaysia Annual National Convention (ANC)

National board meets with presidents and deputies from all over the Malaysia. The event is open for all members to attend.
Held in October, this is a celebration of the year. Includes an awards ceremony, gala dinner as well as some great training and activities.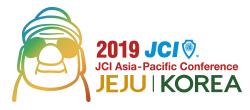 JCI Asia Pacific Conference (ASPAC)
Usually held in early June, this lasts about four days. Pre-tours of the host country are usually available if you want to do some sightseeing beforehand. Ends with a large gala dinner (a great opportunity to get dressed up!)
Other area conference worldwide: Africa and Middle East, European Conference and Americas conferences 
Similar to Asia Pacific Conference, but on a much larger scale. A great cultural experience and the opportunity to see speakers and trainers of international repute. Usually held in late November. World Congress tends to last five or six days, but can be extended with various additional tours etc.
Held in New York, this celebrates the partnership between the UN and JCI. Usually held in June or July. The conference is quite business-focused around how JCI can help implement the UN Millennium Development Goals. Each conference usually has a specific UN theme.
Twinning events 
JCI chapters or national JCI organisations are twinned with others around the world. Some meet up to exchange ideas and make new friends. JCI Elite have one twining chapter, JCI Bauhinia in Hong Kong.
Japan Academy 
The 10-day long Japan Academy (July) is for the Deputy National Presidents of each JCI country in the world. The conference provides training and support for the future national JCI presidents. The trip includes a two-day home stay with a Japanese family.